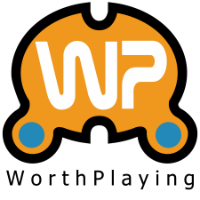 Worthplaying | 'Conqueror's Blade' Season IX: Tyranny launches next week
Booming Games' exclusive engine, CHAOS, delivers a smooth experience, even with thousands of soldiers on screen at once, as well as authentic effects, such as fires and explosions, and various weather events, including thunderstorms and sandstorms. Incredibly detailed graphics reproduce the weapons, armor and equipment of actual medieval troops. The game requires strategic thinking and skillful use of resources, as players must deploy the best army for the coming battle from a wide selection of Eastern and Western legions, mighty generals, and thousands of weapons.
Battles take place in a vast sandbox landscape thousands of miles wide, where players seek to conquer lands and rule their own kingdom. Reflecting our own world, the terrain features high mountains, deep rivers and fierce deserts, and populated by a variety of nations and cultures. Players can acquire territory to build their own house and kingdom and fight to defend them.
Conqueror's blade offers Match PvP, Match PvE and Big World PvPvE. Match PvP features five different battles, including a 15v15 multi-stage siege attack against a defense skirmish where the attack must take the defense flag by choosing from one or two established attack routes. In Death Match, 8v8 or 5v5 teams must kill more generals before the time runs out. Match PvE features two different battles where players escort an NPC and protect it from attacks from enemy NPCs.
In Big World PvPvE, all-out war ensues in which players compete to occupy the territory as well as the AI ​​defenders who hold it. This mode includes two Stronghold War type battles capturing the flags. Stronghold Wars offers up to 15 vs. 15 battles simultaneously. Both sides have a flag that cannot be taken at the start, as well as a neutral flag. The side that captures the neutral flag may attack the enemy side and, if successful, may occupy its flag for a limited time. Defense wins if it can protect all of its flags until the end of the game. In Stronghold Wars, generals can be revived, but not the Legion the general chooses.
Conqueror's blade Season IX launches as a free update on September 28, bringing new armies of tyrants, a contingent of rebels, exciting new Territory Warfare upgrades, and other unique content.

The Borderlands have fallen, the population massacred, enslaved or enlisted in a terrible regime led by a monstrous tyrant. The new season features the generals stirring up a rebellion to free the Borderlands in a new seasonal campaign and prevent the world from falling into tyranny in the climactic Territory Wars at the end of the season.

For the first time, users can pre-order seasonal units in-game and through My.Games Market ahead of Season IX launch to prepare for new battles and adventures. The Battle Pass is a key to unlocking over 100 levels of rewards throughout Season IX. Rebels can earn all-new exclusive cosmetics, emotes, currency to exchange for new weapon skins, and immediately receive an exclusive set of Hero Outfits when they activate the Battle Pass on September 28.
Main characteristics:
Massive battles and sieges: With commanders perched on ramparts and huge trebuchets hurling flaming boulders at fighting armies, Conqueror's Blade offers unforgettable battle landscapes and a visceral medieval combat experience. With more than 1,000 units charging the enemy at the same time, 30 commanders and their carefully chosen and seasoned troops will battle it out in an attempt to outsmart the opposition. The players are the vanguard; personally, by protecting the rams under fire from deadly arrows – all the while seeking to exploit an overly extended enemy and secure the choke points necessary to emerge victorious.
Medieval cultural conflicts: Capturing war at the height of medieval rivalry, Conqueror's Blade sets up conflicts between military forces that have never crossed swords. Players will choose from ten commanders, each with their own unique fighting style and weapons. Can a Japanese nodachi withstand a clash against a Swiss halberd, and will a Hospitaller's spear be fast enough to charge a curved Mongolian bow? The answers to age-old questions will ultimately be settled on the battlefield.
Conquest of an open world: The Conqueror's Blade Theater of War is a persistent open world divided by regions with unique landscapes, resources, and cultures. Players explore the fictional and mysterious heart-shaped continent as far as their army can take them – and where skirmishes for resources are inevitable. A key task for player guilds is how to organize their commanders and plan cooperatively to conquer each region, while building and upgrading infrastructure and recruiting for the armies that will protect the spoils of war.
Trade and economic system: Kingdoms will wither and die without healthy trade, so set up your economy with an eye on markets and open diplomatic options: it makes all the difference between a house and an empire! Trade coins and items in the Auction House, buy basic equipment from vendors, or take risks on the black market to sell rare materials for silver or gold.
Players can register at cb.my.com and take their first steps in creating the epic saga of their empire.
More articles on Conqueror's blade