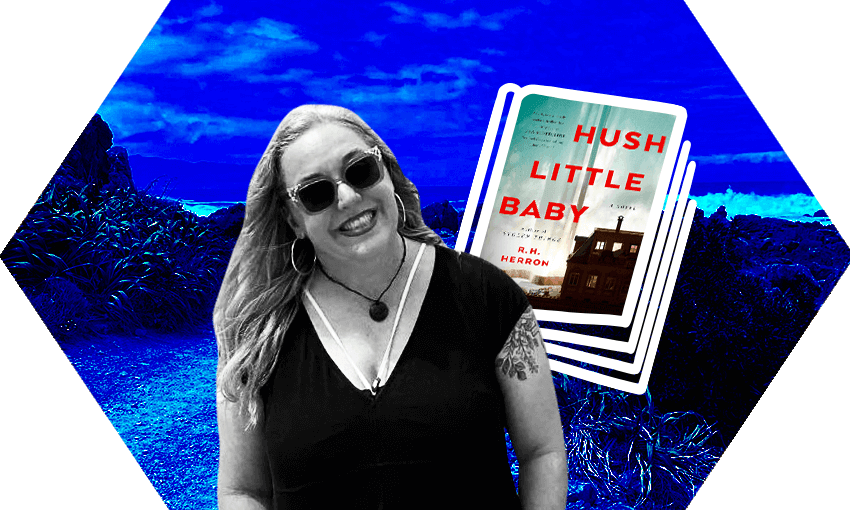 The Unity Books bestseller chart for the week ending July 1
The only best-selling independent books chart published and available in New Zealand is the Top 10 list recorded each week at Unity Books stores in High St, Auckland and Willis St, Wellington.
AUCKLAND
1 Horse by Geraldine Brooks (Viking, $28)
The new novel from the Pulitzer Prize-winning author of Caleb's Crossing, People of the Book and March. The Washington Post gives a one-word explanation and praise: "In 2019, an art history doctoral student rescues an oil painting of a racehorse from a pile of discarded items on a Georgetown sidewalk, and a zoologist finds a skeleton marked "Horse" in a Smithsonian attic. In 1850, an enslaved boy witnesses the birth of a foal. These are the ingredients with which Geraldine Brooks begins her new novel, "Horse," and, my goodness, they are just as alluring as her smooth, masterful storytelling.
2 Grand: Becoming my mother's daughter by Noelle McCarthy (Penguin, $35)
Commendable local memoir of Noelle McCarthy's relationship with her mother and with alcohol. We have taken part wholeheartedly in said outburst.
3 Atomic Habits: An Easy, Proven Way to Build Good Habits and Break Bad Ones by James Clear (Random House Business, $40)
Tragically obvious joke inbound: Auckland has a habit of buying this book.
4 dawn dogs by Sascha Stronach (Simon & Schuster, $35)
The first Maori-inspired queer fantasy novel by Pōneke writer Sascha Stronach. We recently published a review by Tamsyn Muirwho writes about defying the expectation that all fantasy should take place in medieval Europe:
"Fantasy written in Kiwi had to escape New Zealand for its readers to relax – and if it didn't, it bravely signaled to the world that it didn't have the intention to escape from New Zealand. It was own brand. For Kiwis only, perhaps only dreaming of decreasing; to be on Sir Julius Vogel's long list and remain Galadriel.
When I first opened The Dawnhounds by Sascha Stronach, my first thought was, "Oh my God. He really is.
Muir goes on to say, "It's a dreamy, drugged-out, hugely imaginative New Zealand wake. The Dawnhounds are everything the next generation of NZ SFF could and should be.
Go read it, basically.
5 How to hang out in a turf war by Coco Solid (Penguin, $28)
Debut novel by rapper Coco Solid aka multimedia artist Jessica Hansell aka co-director of community space Onehunga Wheke Fortress aka someone whose book you should definitely pick up.
6 Russia: Revolution and Civil War, 1917-1921 by Antony Beevor (Viking, $60)
A history of Russia that is extremely relevant today. A little extract from the Guardian: "'Tragically for both countries,' writes Beevor of Germany's incursion, 'it gave German nationalists the idea that European Russia and Ukraine should become their colonial possessions during the next war.' The idea, of course, that Ukraine was a colonial possession of Russia was already established and, as we know, has not gone away.
seven Greta and Valdin by Rebecca K Reilly (Te Herenga Waka University Press, $35)
This award-winning New Zealand novel is now a staple of bestsellers – think mashed potatoes, but with a bit of smarts and oomph; a drizzle of horseradish on top, perhaps, and a sprinkle of lemon zest and mint. (We don't recommend this as an actual recipe. It's for comparison purposes only and would likely be unpleasant. Unlike Greta and Valdin.)
8 The Song of Achilles by Madeline Miller (Bloomsbury, $25)
A superb 2011 novel that has become a best-seller again thanks to Tok Book.
9 First person singular: stories by Haruki Murakami (Vintage, $24)
Murakami's newest short story book, now smaller and cheaper at $24.
ten Invisible Child: Poverty, Survival and Hope in New York by Andrea Elliott (Hutchinson, $40)
She wakes up to the sound of breathing. The little ones are tangled under coats and woolen blankets, their chests rising and falling in the darkness. They haven't stirred yet. Their sister is always the first. She looks around the room, seeing only silhouettes – the faint trace of a chin or a forehead, lit from the street below. Mice scurry across the floor. Cockroaches crawl up to the ceiling. A small sink drips and drips, sprouting mold from a rusty pipe.
A few yards away is the yellow mop bucket they use as a toilet, and the mattress where mother and father sleep, clutching. Radiating from them in all directions are the eight children they share: two boys and five girls whose beds zigzag around the baby, his crib heated by a hairdryer perched on a milk crate.
They learned to sleep through anything. They snore with the attraction of asthma near a gash in the wall spewing sawdust. They sometimes cough or mumble in the throes of a dream. Only their sister Dasani is awake.
WELLINGTON
1 Architecture of Wellington: A Walking Guide by John Walsh and Patrick Reynolds (Massey University Press, $25)
Christ on a bicycle – these Wellingtonians are always riding around.
2 imagining decolonization by Rebecca Kiddle, Bianca Elkington, Moana Jackson, Ocean Ripeka Mercier, Mike Ross, Jennie Smeaton and Amanda Thomas (Bridget Williams Books, $15)
Always decolonizing their imaginations, too.
3 Russia: Revolution and Civil War, 1917-1921 by Antony Beevor (Viking, $60)
4 Hush little baby by RH Herron (Dutton, $35)
By the title alone, you know this novel by Rachael Herron, American writer turned Wellington, is going to be chilling.
The publisher's blurb verifies this: "[Jillian's] his wife, Rochelle, left him while Jillian is pregnant with Rochelle's biological child, and she constantly feels unsettled in her now empty home – things missing from their usual places, lit candles that she doesn't don't remember having lit, the screen of the window of his room removed … Could Rochelle light it with gas in order to claim full custody of their daughter? Or, worst of all, is Jillian turning into her own mother and imagining it all in some kind of subconscious sabotage against her unborn child? When missing objects turn into unambiguous threats and the circle of those she can trust continues to shrink, Jillian knows only one thing: she will do anything to protect her baby.
Herron is a writing teacher and a member of NaNoWriMo's writing committee. She's an established novelist, specializing in "knitting" – she also wrote a well-received memoir, A Life in Stitches, full of stories "inspired by something she knitted or something knitted for her".
Hush Little Baby is her second thriller and, she promises, features no men.
5 Matariki around the world: a group of stars, a group of stories by Rangi Matamua & Miriama Kamo (Scholastic, $35)
A beautiful hardcover illustrated with stories, recently released in time for Aotearoa's first year of celebrating Matariki as a public holiday. There are 18 stories included, nine about Maori Matariki stars, and the rest from other cultures including the Pacific Islands, the Americas, Europe and Africa.
6 Greta and Valdin by Rebecca K Reilly (Te Herenga Waka University Press, $35)
seven Aroha: Maori wisdom for a contented life lived in harmony with our planet by Hinemoa Elder (Penguin Random House, $30)
Aotearoa likes Aroha 4EVA.
8 sorrow and happiness by Meg Mason (HarperCollins, $35)
A superstar of a novel we loved in pieces, written by expat New Zealand author Meg Mason. In a recent interview With the Guardian, Emilia Clarke (aka the Mother of Dragons) said Sorrow and Bliss was one of her best lockdown novels: "My mate Lola wanted to borrow it and I've never been so reluctant to hand over a book. I was like, 'No, no, you don't understand, this has my soul inside.'"
(She means reluctant, yeah we know.)
9 Where the Crawdads sing by Delia Owens (Philippines, $25)
A 2018 bestselling novel that has just arrived in cinemas near you – as a movie, we mean.
ten bad actors by Mick Herron (John Murray, $37)
The latest spy novel in the Slough House series. NPR writes that Bad Actors "confirms Mick Herron as the best spy novelist currently working."