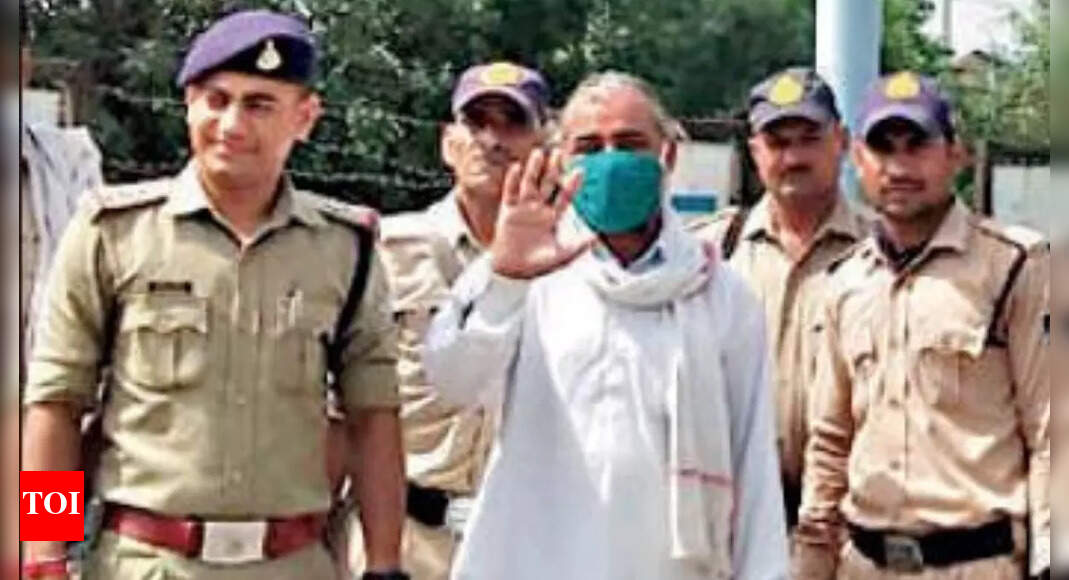 spy released, become "Covid prisoner" in Gwalior, finally back in Pakistan | Bhopal News
BHOPAL: Pakistani Abbas Ali Khan, who was convicted and imprisoned in Gwalior for ISI espionage, was handed over to Pakistan Rangers at the Attari-Wagah border after an additional "period of detention" due to restrictions on Covid.
Khan, 42, had served his prison sentence but remained in detention for almost a year and a half in Gwalior due to Covid restrictions, SP Gwalior Amit Sanghi said. "We released him at the border. He will now be taken care of by the Pakistan Rangers, "the SP said. A special team took him to Wagah on Saturday.
Khan's release from Gwalior prison in March 2020 coincided with the Covid outbreak and the first lockdown
A free man, but not yet free, Khan had to be transferred to an undisclosed detention center due to the sensitivity of the case, where he spent the rest of his life until his deportation papers were released. approved by the Ministry of the Interior.
Khan was arrested on March 13, 2006, in the locality of Daliawala in Gwalior where he lived as "Madho Singh, son of Ved Prakash", according to police. He had even managed to get a driver's license via a forged score sheet and ration card, and was planning to marry a local girl, when the police arrested him. Two collaborators – Md Shahid from Bulandshahar in Uttar Pradesh and Ameen Ansari from Gwalior – were arrested for providing him with logistical support.
On May 28, 2008, a court in Gwalior sentenced him to 14 years in prison. The co-defendants were convicted under the Official Secrets Act of 1923 and the Aliens Act of 1946. While Ansari was jailed for 10 years, Shahid was sentenced to two years in prison.
The prosecution said Khan had a valid Pakistani passport (No.K224602), issued on May 20, 2001, which showed that he resided at Satellite Town Colony, Police Station City, Rahim-yar-Khan district in Punjab, Pakistan. Leaving behind his wife and son in Pakistan, he entered India under visa No. P 391103, dated April 26, 2005, through the Wagah border.
After entering India, he obtained a residence permit (Under the Aliens Ordinance of 1948). His visa was valid until August 26, 2005, but it stayed too long. Police told the court that after his visa expired, Khan went into hiding and visited various places in India. He was living in Gwalior under a false name and managed to get hold of some identification papers.
Police say he rented a house where he drew maps of banned defense organizations and sent them to Pakistan. Based on the information provided by intelligence, the SHO of Inderganj Police Station, AR Sharma, raided the house and arrested Khan. A confidential defense card and other papers were seized from the house, police said.
After his conviction, Khan moved to the High Court, admitting he had exceeded the time limit to stay in India but denying any involvement in any espionage. He alleged that he was not properly heard during the trial. He was released after serving his 14-year prison sentence.