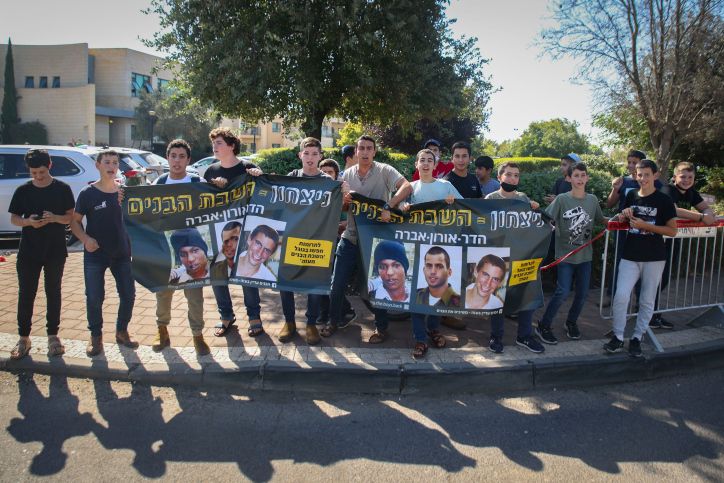 Report: Israel, Hamas Reach Prisoner Exchange Agreements
[ad_1]
"Official and clear guarantees from Hamas and Israel that respect the main lines of the agreement"
Positive developments unexpectedly occurred in negotiations between Israel and the Palestinian organization Hamas, sources revealed on Friday, with a view to reaching a prisoner exchange deal.
Sources said Rai al Youm, a digital news website for the Arab world, that Egypt has "made a number of points related to the prisoner exchange deal, which could be announced in a matter of weeks." Jerusalem post (The Post) reported.
The sources revealed that there are "official and clear guarantees from Hamas and Israel that respect the broad lines of the agreement."
"There are agreements on many points, and Cairo has concluded over 70% of the agreement," they added.
"The rest can be tied to details of time, place, guarantees and other logistical matters", The post office reported.
Hamas said last week that the issue of prisoners remains high on its agenda, noting that it will not cease until they are released from Israeli imprisonment.
"The discussions taking place are very secret and in the hands of the [Hamas military wing Izz ad-Din] Al-Qassam Brigades, and important developments have taken place, "said Hassan Yousef, a senior Hamas official in the West Bank. Rai al Youm, according to the post office.
Hamas currently holds the bodies of two IDF soldiers, St-Sgt. Oron Shaul and Lieutenant Hadar Goldin, who were killed during the 2014 war in the Gaza Strip.
Also detained are Avera Mengistu and Hisham al-Sayed, two Israeli citizens who voluntarily entered Gaza in 2014 and 2015.
In return, Hamas demanded the release of all prisoners who were released as part of the release of Israeli soldier Gilad Shalit in 2011, who were subsequently re-arrested.
They also stipulated the release of all women and children as well as prisoners in poor health.
[ad_2]