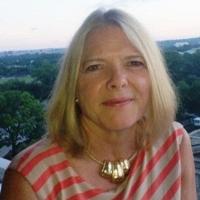 Renewable natural gas is a promising energy option | Opinion
The past few weeks have once again reminded us of our precarious energy situation, both domestically and internationally, especially as we strive to transition to a clean energy future. In the space of a few weeks, the price of fueling our cars and trucks, heating our homes and powering much of our economy has risen dramatically, which has had a ripple effect on the whole of our economy.
The Russian invasion of Ukraine is a major culprit, having sent shockwaves through global markets, including energy. Oil, natural gas and even coal have reached their highest price levels in many years. This is partly because Russia is a major supplier of various energy sources, as well as key metals and other materials. Not everyone is aware that the price of these products is based on the world market. Although the United States imports only a small percentage of its oil, domestic energy prices are also affected.
The fallout from Russia's actions is not just limited to fossil fuels. As the United States sees battery-powered electric vehicles as a major part of our nation's zero-emissions future, we face a serious challenge in obtaining the materials needed to produce the lithium-ion batteries that power them. . Two of the key metals for this type of battery are nickel and cobalt. Currently, Russia is the third largest supplier of nickel in the world and the second largest supplier of cobalt (although it is far behind the Congo).
Even before Russia's invasion of Ukraine, analysts predicted battery and electric vehicle makers would face nickel supply shortages as early as 2026. Today, with economic sanctions imposed on Russia by Europe and the United States, the price of both metals is reaching record highs, which could significantly affect the cost and future production of battery electric vehicles. Weather events such as the cold spell that damaged power generation in Texas, droughts affecting hydroelectricity or low wind levels for renewable energy in Western Europe, tell us that we need a diversified and resilient energy sector.
Based on these recent developments, policy makers in our country are now faced with the dual challenge of making our energy less dependent on foreign sources, while taking various approaches towards cleaner fuels and technologies. It is a difficult juggling act and one that is complicated by the need to move quickly towards those goals.
When it comes to becoming truly energy independent, a key premise is that we cannot afford to be tied to one energy source or technology. Rather, we need to develop multiple clean fuel options that can be produced domestically and fit each end-use case.
One source of energy that can be produced in our state and country that is particularly promising is recovered methane. Methane is a gas that is produced from the drilling of deep underground hydrocarbon formations, but can also escape from old coal mines and natural geological formations. It can also be captured in landfills, water treatment plants, and agricultural operations such as feedlots and dairies.
Although methane is a greenhouse gas if released into the atmosphere, its recovery also offers a solution to combat climate change. The technology exists today to capture these naturally occurring methane emissions and convert them into fuel to power our utility vehicles, power grid, and heat our homes and buildings. And when it comes to powering vehicles, the recovered methane is converted into a product called renewable natural gas (RNG).
In a recent report related to the waste industry, consulting firm Energy Vision found that RNG-powered garbage trucks ranked highest in terms of performance, cost and reduced greenhouse gas emissions. (GHG) and pollutants harmful to health compared to other technologies. In fact, in California, the Air Resources Board reports that the greatest emission reductions in recent years are attributable to the conversion of fleets to RNG and renewable diesel. As such, RNG reduces GHG emissions, reduces key pollutants such as NOx and supports a circular economy by capturing and reusing waste streams. Earlier this month, the Denver Metro/North Front Range ozone non-compliance area was downgraded by the Environmental Protection Agency from moderate to severe under the Clean Air Act. And NOx is the main contributor to ozone pollution.
Currently, several hundred medium and heavy trucks in our state are powered by RNG, some of which were produced in Colorado. The conversion to these cleaner trucks has already resulted in huge reductions in various emissions and greatly contributed to our air quality. These vehicles also have a proven track record of reliability, low maintenance and cost effectiveness. Additionally, they are more widely available today than other clean-tech vehicles in the medium and heavy-duty truck realm, such as battery- or hydrogen-powered trucks. These RNG-powered vehicles represent an important way for the transport sector to be part of what is known as the circular economy – to deliver greenhouse gas emission reductions today as these other clean technologies evolve and become available, and to ensure that we have solutions for all end-use cases.
Recognizing our nation's desire and need to be energy independent, Colorado should support the acquisition by public and private fleets of RNG-powered trucks. This technology offers an immediate and cost-effective way to improve air quality and reduce greenhouse gases. To encourage and accelerate the adoption of more GNR-powered vehicles, the General Assembly should offer the same incentives as we do for battery, electric or hydrogen vehicles. We must act now to make RNG a more feasible option for truck fleet operators, as well as being another way to help us reduce our dependence on foreign sources of energy and minerals. It can also help fuel our future with a diverse portfolio of clean energy solutions.
Sherrie Merrow is the State Government of Natural Gas Vehicles for America (NGVAmerica)Chief Business Officer, leading a team of 176 people from 70 member companies across the country. They focus on state advocacy for natural gas vehicles and infrastructure policy. Greg Fulton is the president of the Colorado Motor Carriers Association representing more than 600 companies directly involved or affiliated with trucking in Colorado.