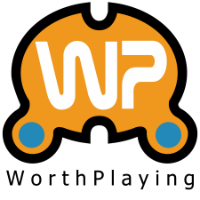 'Puzzle & Dragons' is coming to Nintendo Switch later this week with additional content
In Puzzleplayers can capture, collect, and evolve thousands of elemental monsters while incorporating quick thinking to chain together combos and maximize their monsters' abilities and skills.
Designed from the ground up for the Nintendo Switch, the hit mobile title evolves into an experience enjoyed with friends, including various new game modes, a custom dungeon builder, achievements and avatars.
GOE brings back everything fans loved from the beloved puzzle RPG, now with more game modes to enjoy with friends, including:
Quest Mode: Experience a solo adventure through 16 dungeons spread over 75 floors, or form a party and join forces with up to four players in cooperative mode.
PvP mode: Compete for the highest score with up to eight players in three match types:

World Match: Challenge random opponents from all over the world.
Friend Match: Create an online lobby to compete against your friends.
Computer Match: Practice offline against NPCs.

Custom Mode: Create, play and share your own unique dungeons.
It would not be Puzzle without achievement goals that come with great rewards. The more you play, the more avatars you can earn by pulling them from one of four egg machines:
Standard egg machine
heroin egg machine
Godfest egg machine
Dragons & Dragonbound Egg Machine
New avatars can be picked up from three additional Egg Machines available as DLC on Nintendo eShop. Each avatar comes with a bonus item which includes either a new team, an awakening badge, an additional song, or a cosmetic skin.
On the Nintendo Switch, fans will be able to play Puzzle like never before in TV mode, tabletop mode or handheld mode. A Nintendo Switch Online membership will be required for online multiplayer and custom dungeon sharing/downloading.
Fans can now pre-order Puzzle & Dragons Nintendo Switch Edition on the Nintendo Online Store for US$4.37, with additional optional in-app purchases.
Currently available on App store and google play, Puzzle is coming to Nintendo Switch (Online Store) on February 19, 2022.
More articles on Puzzle