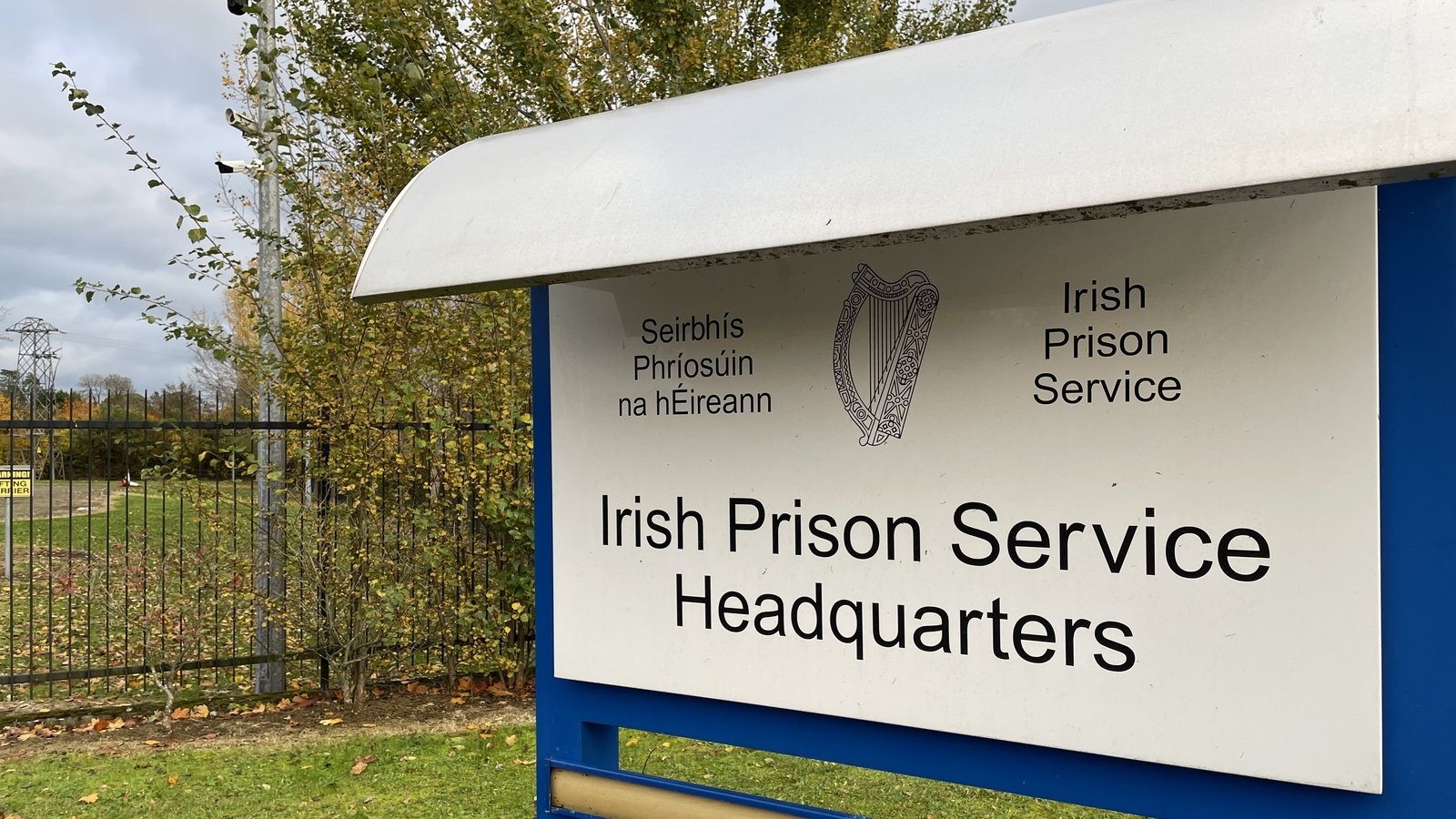 Prisons see increase in Covid-19 as epidemics are identified
A total of 71 positive cases of Covid-19 have been identified in three prisons where outbreaks have occurred, according to the Irish Prison Service.
Fergal Black, director of rehabilitation and care, said there were also 49 positive cases among staff at the 12 prisons.
Speaking to RTÉ's This Week, he said: "Prisons are a microcosm of the community. Our staff live in the community and work in the prison. Unfortunately, we have had situations where asymptomatic staff enter the prison, and as a result of mass testing, we identified that they were positive for Covid. "
These figures are a big leap for the prison system, which until last month had identified only 504 cases among staff and 276 among inmates since contact tracing began in 2020.
"The total number of prisoners identified as positive increased by 44% between last month and this month," Mr. Black said, explaining that it was a cumulative figure.
Cloverhill Prison in Dublin is the most affected. Since this weekend, 37 positive cases have been detected: 21 among the staff and 16 among the detainees.
A second round of mass testing is currently underway among the 350 inmates of Cloverhill. The prison was forced to restrict movement and activities, but Mr Black said these have now been relaxed for inmates who tested negative.
"Upon receiving a negative test, inmates were given access to a limited diet – showers, classes, etc."
Mr Black also confirmed that a larger outbreak in Midlands Prison in Portlaoise has been brought under control. While 47 positive cases were identified and sections of the prison were initially locked down, he said the prison had returned to normal.
Mountjoy Prison faces a smaller Covid-19 outbreak.
Physical visits remain in place in all prisons, with strong controls.
"Prisoners must wear masks. Visits cannot have physical contact. There are screens between the detainee and his relatives. This is not ideal, but the primary goal is to maintain the safety of prison populations." , did he declare.
Mr Black said the vaccination rate among staff and inmates in 10 of the 12 prisons averaged 85%. The two exceptions, he said, were Castlerea and Cloverhill prisons.
"Despite the best efforts of our clinical staff, peer educators and others, we have witnessed difficulty with some cohorts within these prisons. It remains a challenge, but overall the Irish Prison Service's vaccination rate would compare exceptionally well to our colleagues in other jurisdictions where you have people in custody, "he said.
Asked about the welfare of older prisoners, Mr Black said they were given top quality PPE and had been given advice on how to protect themselves. He said the Irish Red Cross has trained more than 1,000 prisoners to act as peer educators. These, he said, were playing a critical role during the pandemic.