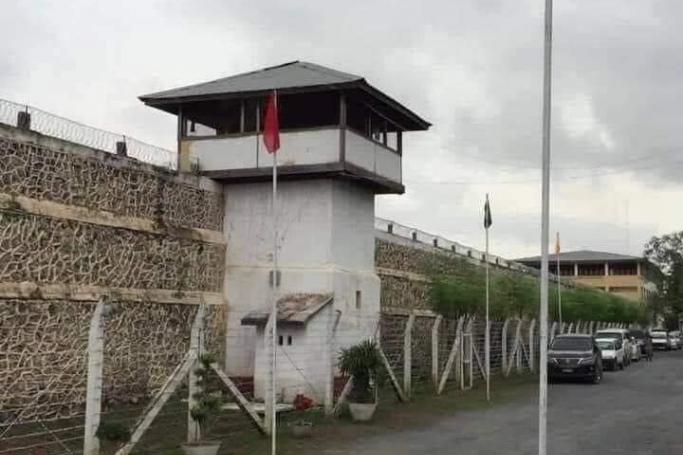 One prisoner killed and two injured in riot at Obo prison in Mandalay
Khin Zaw Thet, a member of the Mandalay Strike Force, receives medical treatment in hospital after being beaten by staff during a riot at Obo prison in Mandalay on June 5.
He was seriously injured after being beaten by a guard and prison staff who are all employed by the Military Council's Department of Prisons, according to the Mandalay Strike Force.
The group also claimed that in addition to Khin Zaw Thet, another prisoner was seriously injured when he was beaten by prison officers and twelve prisoners were placed in solitary confinement.
A prisoner also died in the riot, although Mizzima has yet to receive independent verification of this.
"Prison officials and political prisoners got into trouble on June 5, as far as I know, it started in prison cell number (1). They beat political prisoners behind closed doors. They closed the [cell] doors and beat the inmates. During the incident, twelve prisoners were placed in solitary confinement and two inmates were seriously injured according to relatives of prison staff," a member of Mandalay Strike Force said.
He also added that the exact causes of the riot were currently unknown.
He explained: "The detainees were forcibly dispersed by prison officials. Prisoners, in my opinion, revolt for various reasons. [One is] because prisoners are unable to endure human rights abuses. About 50 prison staff dispersed the large groups [of prisoners]."
A Mandalay Strike Force social media post said, ""Khin Zaw Thet was in good health at the time of his arrest. Everything that happened to him afterwards [after his arrest] will be the responsibility of the Military Council and those involved in the incident. The unjust persecution of political prisoners is strongly condemned as a violation of human rights.