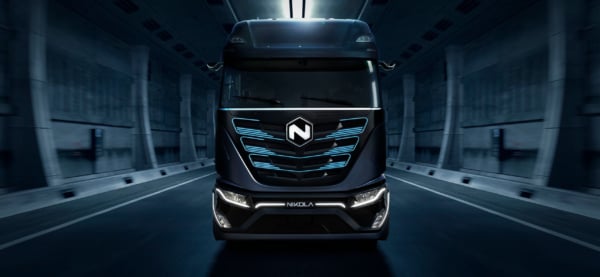 Nikola invests $ 50 million to support the hydrogen economy in the US Midwest
Nikola Corporation has announced that it will invest $ 50 million for a 20% stake in the clean hydrogen project developed by Wabash Valley Resources (WVR) in Indiana, United States.
The project plans to use solid waste by-products, such as petroleum coke combined with biomass, to produce clean and sustainable hydrogen for transportation fuels and basic electricity generation. It will also capture carbon emissions for permanent underground sequestration.
Nikola said that when completed, the project is expected to be one of the largest carbon capture and clean hydrogen production projects in the United States.
Read more: Hexagon and Nikola set to develop hydrogen cylinders for mass production
Read more: Nikola details plans for fuel cell vehicle program
The goal is to produce zero carbon intensity hydrogen with the potential to develop negative carbon intensity hydrogen in the future.
The completed facility is expected to have the capacity to produce up to 336 tonnes of hydrogen per day, enough to generate around 285 MW of clean electricity.
The inauguration is scheduled for early 2022 and will take around two years.
Working together, Nikola and WVR hope to lead the transition to clean transportation fuels for trucking operations in the Midwest, one of the most intensive commercial transportation corridors in the United States.
This investment is expected to give Nikola a major hydrogen hub with the capacity to take around 50 tonnes per day to power its future distribution stations within a radius of around 300 miles.
This will cover a significant portion of the US Midwest.
As part of this investment in the midwestern hydrogen economy, the group will also build fueling stations in Indiana that will support the new hydrogen trucks.
Pablo Koziner, President of Energy and Commerce at Nikola, said: "We intend to produce clean, low cost hydrogen in a critical geographic area for commercial transportation.
"The Wabash solution can generate electricity as well as hydrogen transport fuel, which should provide the flexibility to support future truck sales and the deployment of hydrogen stations in the region.
"The expected efficiency of WVR's clean hydrogen production should allow Nikola's leasing of bundled trucks, including fuel, service and maintenance, to compete favorably with diesel. "
Nikola Motor: Passion for zero emissions
Founded in 2015 in Utah, Nikola Motor is fast becoming one of the most talked about automakers in North America and around the world.
With a product portfolio that aims to dramatically reduce carbon emissions, primarily in the truck and off-road transport sector, Nikola's focus on fuel cell and hydrogen battery innovations is underway. ahead of the game, grabbing the interest of many.
Today, with a great deal of news about zero-emission vehicles making headlines, there is plenty of news in the United States that makes reference to Nikola Motor's fuel cell innovations, especially since Orders for its Badger hydrogen electric van continue to flow and interest in other vehicles continues to grow.
Want to keep reading? Click here.