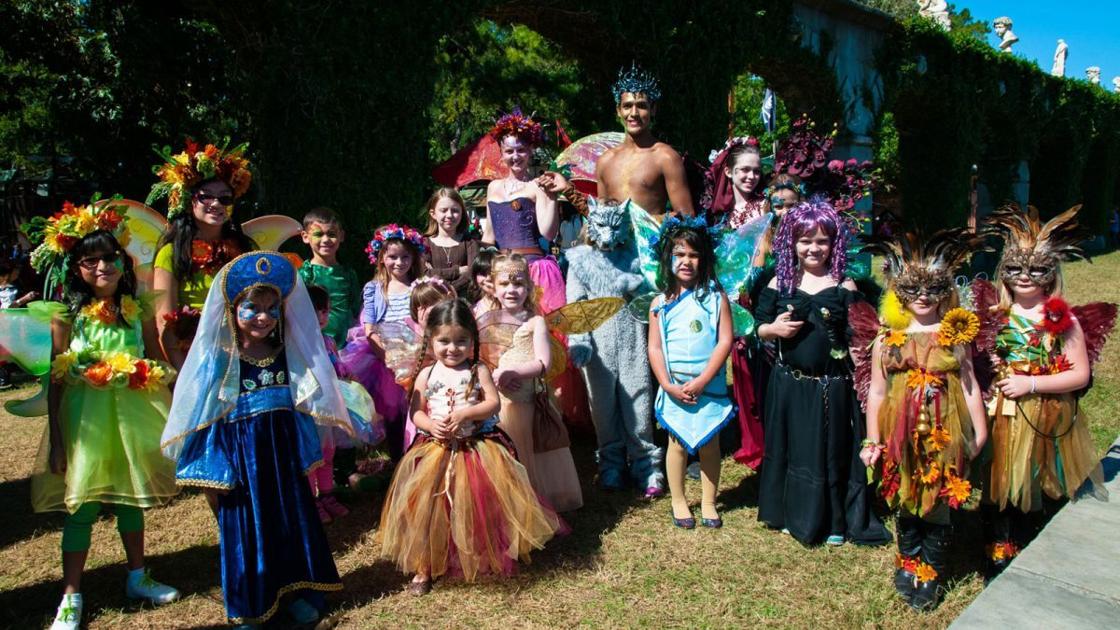 Mix and mingle with royalty at the annual Texas Renaissance Festival | On the other side of the Fort
MISSION TODD – Plan now to attend the 47th Annual Texas Renaissance Festival, a sprawling celebration of 15th and 16th century European history that includes pirates, clowns, jugglers, musicians, dancers, acrobats, actors and jousters.
The Renaissance was an important period of European cultural, artistic, political and economic "renaissance" which followed the Middle Ages. Some of the greatest thinkers, artists, authors, scientists and statesmen in history flourished during this time – including such notables as Leonardo da Vinci, Descartes, Galileo, Copernicus, Dante, John Milton, William Shakespeare and Michelangelo – while global exploration opened up new opportunities for European trade.
This year's celebration begins October 9 and continues through November 28 at 21778 FM 1774 in the small town of Todd Mission, about 80 miles northwest of downtown Houston and about two and a half hours. southeast of Killeen-Fort Hood.
Guests are encouraged, but not required, to wear costumes related to the Renaissance period. A costume rental shop is available on the festival grounds.
Theme weekends this year include:
October 9-10: Oktoberfest – travel back in time to old Bavaria as the king and queen open the festival.
October 16-17: 1001 Dreams – join fairies, elves and other whimsical creatures in the New Market Village. Bring your best set of fairy wings and enter the daily costume contest.
October 23-24: Pirate Adventure – a seven seas party and daily costume contest.
In addition to an incredible array of entertainment on the 77-acre festival grounds which includes 19 different stages, the assortment of unique food items on offer is always worth a visit. Tickle your taste buds with things such as:
Pulled Pork Ice Cream (a combination of seasoned tender pork layers, mashed potatoes and gravy); banana empanadas; bangers and mash (sausage, mashed potatoes, sauce and peas); bagel and lox; King's Beefy Bun (a toast filled with potatoes, juicy grated beef, sautéed onions, cheese and horseradish sauce); Polonia sample tray (cabbage roll, three different pierogies, sausage, bigos, pickle and bun); steak on a stick; fruit and cheese plate (two kinds of cheese, crackers, salami, various vegetables, large bunch of grapes); pudding cone (chocolate, strawberry or banana pudding in a waffle cone with Nilla wafers, whipped cream and a cherry on top); Admiral's Bread Bowl (beef stew, chicken or red bean stew and rice served in a crusty bread bowl).
A few other options include munching on a roast turkey thigh as you stroll through the park; eat bratwurst, sausage on a stick or a good Reuben sandwich; maybe chocolate covered strawberries, frozen banana, cheesecake; Satisfy your sweet tooth with a Sweet Funnel Cake, Fried Oreos, Fried Snickers Bar, Fried Baklava on a Stick or Fried Cheesecake.
A wide selection of drinks is also available including King's Sodas, bottled water, bottled iced tea, fruit drinks, bottled lemonade, King's Brews (domestic, imported and premium), Messina Hof wines, mead, ciders and frozen drinks for adults.
All tickets are date specific and can be purchased in advance or at the box office. Go to www.texrenfest.com for more details.
Festival organizers recommend checking the weather in Todd Mission before heading to the festival. Sunscreen is always recommended, with comfortable hats, sunglasses and shoes also strongly suggested. ATMs are located throughout the festival grounds if you are short on cash, and major credit cards are accepted by many vendors.
An unopened bottle of water is allowed at the entrance to the festival. Empty water bottles that can be refilled during the festival are allowed. You can also bring food for infants and toddlers. Strollers, carts and wheelchairs are available for hire.
Masks and vaccines are not required to enter. The festival will comply with any security mandates or protocols issued by the State of Texas as of August 23, 2021.
To find the festival, officials "strongly recommend" coming from the north by one of the following routes. There is only one road leading to the gates – FM 1774. It is not advisable to rely on various apps for directions, as you may be redirected if there is traffic and many side streets. and alternative routes will be closed.
The suggested routes are as follows:
Route 1: From I-45 North, exit at 105 / Conroe and head west to FM 1774 in Plantersville and head south.
Route 2: Take Hwy 290 to Hwy 6 Navasota. From Navasota, take Hwy 105 to FM 1774 at Plantersville and head south.
If traveling north on Tomball Parkway from 249, take the Woodtrace Boulevard exit and continue through Magnolia, taking the FM 1774 bridge to the festival gates.
Parking at the festival is free, but you can upgrade to preferred parking or valet parking. Both options are available online at a reduced price compared to what you'll pay at the door.