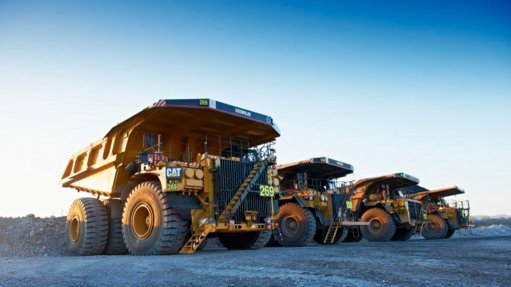 Glencore Secures A$20 Million Investment in Qld CCS Project
PERTH (miningweekly.com) – Diversified miner Glencore has announced that joint venture partners Marubeni Corporation and Electric Power Development Co (J-Power) will each fund A$10 million in the CTSCo Carbon Capture and Storage (CCS) project. ) from Glencore in Queensland.
The CTSCo project aims to demonstrate CCS technology and focuses on the capture of carbon dioxide (CO2) of the Millmerran coal-fired power station and permanent deep storage in a dedicated storage site 100 km from the power station.
CTSCo has the potential to store large volumes of CO2 reduce existing and future industrial emission sources, which could improve the energy security of the national electricity market, maintain and expand jobs in the Queensland region and enable future industries, including hydrogen production, while contributing to the Australian and Queensland governments' emissions and climate reduction targets, says Glencore.
A full Environmental Impact Statement for the project is currently underway, in preparation for the start of CO2 injected in 2025.
"We are pleased to be able to participate in the first CCS project in Australia to capture CO2 of a coal-fired power plant," said Group CEO Marubeni Materials Group Jun Horie.
"CCS is an important technology for enabling a carbon-neutral economy around the world, not to mention Japan. We hope to report what we have learned from this project to contribute to the industry's emission reduction goals.
Executive Vice President of J-Power Hiroyasu Sugiyama said the promotion of CCS projects would be a key technology to achieve net zero emissions not only for the electricity sector, but for various sectors.
"We are happy to be part of this project. We believe that the practical application of CCS and technology will contribute to decarbonisation in Australia and around the world.
Glencore Global Head of Coal Assets Count Melamed welcomed the investment of the company's joint venture partners.
"CTSCo is one of Australia's most advanced onshore CCS projects and has the potential to store significant volumes of CO2 of a number of industries while playing an important role in deploying this essential emission reduction technology and reducing its costs. Marubeni and J-POWER are long-term investors in Australia's resource sector and their involvement in our project further highlights the potential of CCS to significantly reduce emissions in Queensland.
Glencore has ambitions to be a net-zero emissions company by 2050 and in August last year increased its medium-term emissions reduction target to 50% by 2035 and introduced a new short-term target of 15% reduction by 2026.