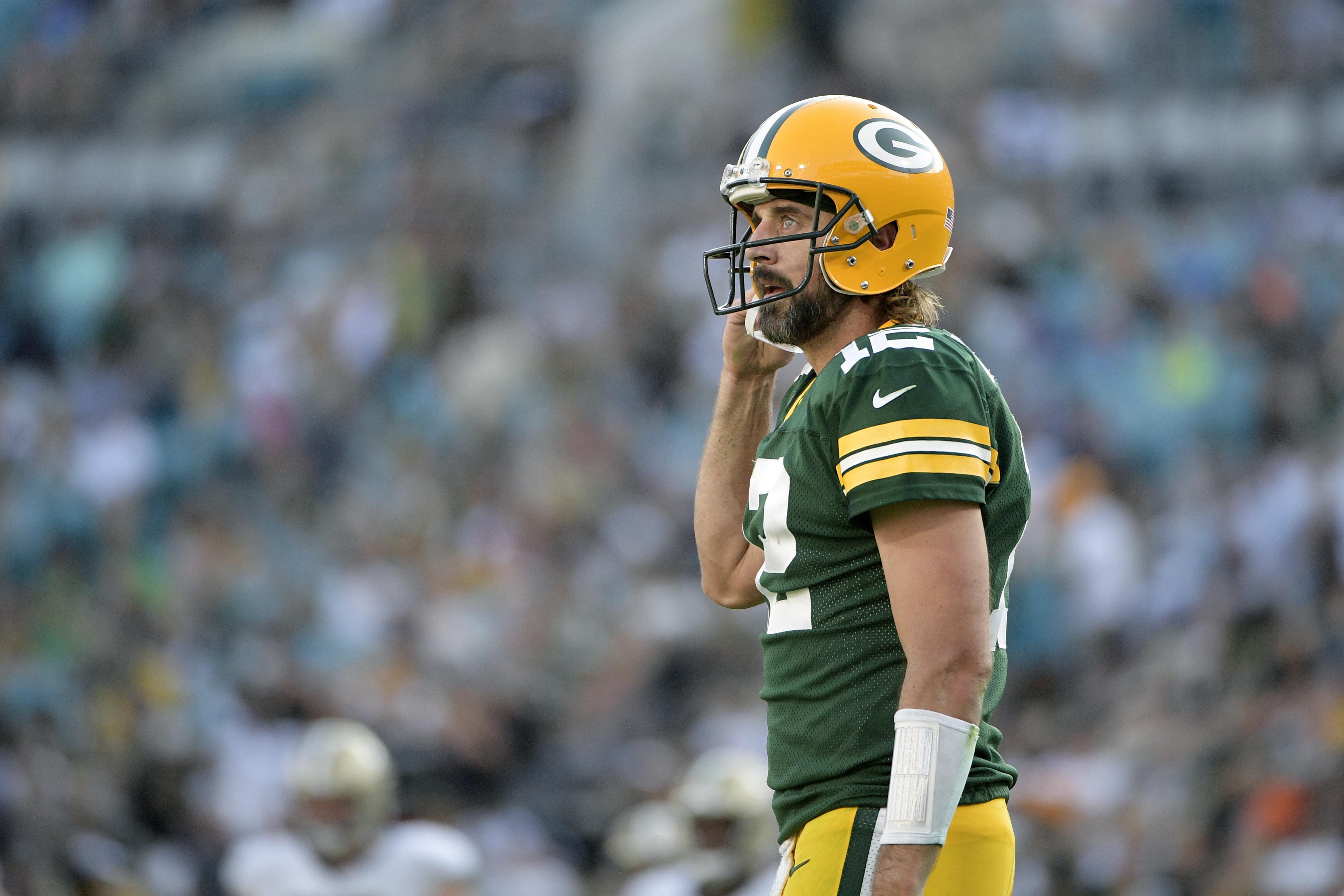 Aaron Rodgers Says Packers Won't Be 'Prisoners' Due to Loss to Saints | Launderer report
AP Photo / Phelan M. Ebenhack
Aaron Rodgers doesn't sweat in the Green Bay Packers' 38-3 loss to the New Orleans Saints in Week 1.
The reigning MVP told reporters the Packers won't be "trapped" by the result and still believe they have a good team.
"If we start to panic after a week, we are in trouble," he added.
The good news for the Packers is that it's hard to imagine them being much worse. They were limited to 229 total yards, returned the ball three times, were 1 in 10 on third downs and had just 25 minutes and 24 seconds of possession.
Green Bay has been poor on both sides of the ball. The defense was slashed for 171 rushing yards, didn't sack Jameis Winston once, didn't force a single turnout, and allowed four touchdowns in the Saints' four red zone possessions .
"It's a good you-know-where kick," Rodgers told reporters after the game. "We felt like we were going to go up and down the pitch with who they had and obviously we weren't."
"Every team has a game like this," added running back Aaron Jones. "Better get it out now."
The Packers will then get the Detroit Lions, which could help them get back on track. They will also have an extra day to prepare, with the game taking place on a Monday evening. And the Packers have responded well to adversity back in Matt LaFleur's day, going 6-0 after losses under his management.
"We just have to get back to work and we have to stay resilient. We have to stay together," LaFleur told reporters. "It's a game, and that's the beauty of the National Football League, no one is going to take pity on you, and you better not feel sorry for yourself."
A loss to Detroit would put the Packers in serious trouble, however, with tough clashes against the San Francisco 49ers and Pittsburgh Steelers looming.