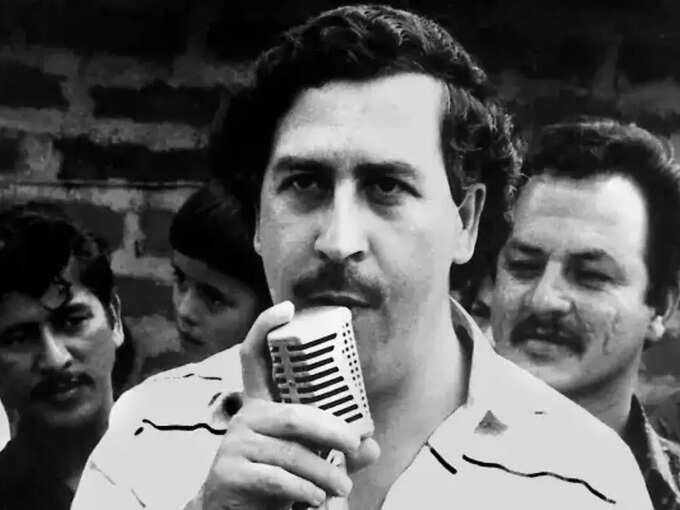 A city that is the "biggest brothel in the world", the home of Pablo Escobar… where even an 11-year-old girl was forced into prostitution
Traveling to the Colombian city of Medellin over the past decade has been very interesting. It wouldn't be wrong to call it the city's 'rebirth' because the city had to struggle for a long time to change its image. The home of notorious drug lord Pablo Escobar and the city of Medellin, infamous for violence, have changed identities. It is now recognized as a safe place for tourism and a favorable center for trade in Colombia. But it is very difficult to break old habits. A 'dark world' still resides in one corner of the city amidst accolades as a brilliant city and 'the most innovative city in the world'. (Photo: Twitter/@ArtFanNFT)
biggest brothel in the world
There are many gangs active in the city who sell young girls into the world of prostitution. The growing prostitution trade in Medellin, a city known for its beautiful women, has attracted tourists from all over the world. For this reason, the city of Escobar, capital of the province of Antioquia and of the drug mafia, is nicknamed the "biggest brothel in the world". "You will find people from China, Brazil and Europe here," Daniela, a sex worker from Medellin, told Britain's Channel 4 News. He said foreigners come here from everywhere, men of all kinds. Prostitution is legal in Colombia and the age limit is 18. But many of the girls working the streets of Medellin and other Colombian cities are much younger, some as young as 11.
Girls are greedy for money
Prostitution is the engine of an extremely flourishing underground economy in Medellin. The La Oficina gang plays an important role in supplying young virgin girls at high prices. According to the report, keeping their identities secret, two gang members said, "It's a business. This is what happens on the street. The young girls are lured by the gang members for shopping and money, but on sight they are caught by the gang. If the families of the girls support them, they also receive financial assistance, if they protest, they have to face the violence of the gang.
The tradition of Pablo Escobar's time continues
Girls' right to lose their virginity is sold to strangers who pay a high price. Many even go to local drug cartels for it, meaning the tradition is still alive in the days of Pablo Escobar, who was known to solicit teenage virgins. A Colombia-based NGO C3 (Urban Conflict Advice Center) recently published a report on this.
mother selling daughters
C3 director Luis Pardo told the Guardian: "Now it's part of here, it's part of the stark truth of another Medellin, the Medellin no one sees, the one the media misses, – Large buildings and luxury restaurants are not included." This condition is not only in Medellin but throughout Colombia. Last year, in Bogota, the country's capital, a mother of 14 children was accused of selling the virginity of her 12 underage daughters for $200 per child.